We have 3 new industrials who jointed the group of BiRD's stakeholders over the last weeks.  We would like to welcome and introduce them to you.
For more information visit the Stakeholder Area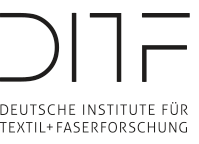 DITF (German Institute of Textile and Fiber Research) forms the largest textile research center in Europe with more than 300 scientific and technical staff.

TQC designs and produces field measuring instruments and lab equipment for testing paint and coatings and general surface treatment.

Seelab is a newcomer that designs and sells goniospectropohotometers dedicated to aspect characterization of raw materials and products with optical effets.