This page contains documents for the Collaborators and Stakeholders Committee.
Continue to Stakeholder Area.
To access documents, please login or if you do not have login, please contact us for registration.
Terms of Reference of the Stakeholder Committee
Following companies have signed a letter of support for the  project:
The International Commission on Illumination – also known as the CIE from its French title, the Commission Internationale de l´Eclairage – is devoted to worldwide cooperation and the exchange of information on all matters relating to the science and art of light and lighting, colour and vision, photobiology and image technology.
With strong technical, scientific and cultural foundations, the CIE is an independent, non-profit organization that serves member countries on a voluntary basis. Since its inception in 1913, the CIE has become a professional organization and has been accepted as representing the best authority on the subject and as such is recognized by ISO as an international standardization body.
Elcometer Ltd. has been for more than sixty five years a world leader in the design, manufacture and supply of inspection equipment to the coatings, concrete and metal detection industry. Ever since the first Elcometer gauge was manufactured in 1947, our philosophy has been to provide industry leading, innovative, high quality products; supported by a best-in-class customer experience at a competitive price. By concentrating on these core values, Elcometer has grown into a global network with representation in over 170 countries.
Contact : Matthew Stewart, Optical Design Specialist
website: www.elcometer.co.uk

Seelab is a newcomer that designs and sells goniospectropohotometers dedicated to aspect characterization of raw materials and products with optical effets. The last generation of devices, called GP, added a step forward in ease-of-use. GP are portable, fully wireless, and include a touch screen and a camera. Thanks to several illuminants and user-defined measurement angles, including specular, GP perform real BRDF capture, allowing gloss and color characterization at the same time.
Contact : Guillaume Turpin
website  : www.seelab-spectro.com

TQC designs and produces field measuring instruments and lab equipment for testing paint and coatings and general surface treatment.
TQC products are known for their ergonomic features and user friendliness. For special applications TQC has established the 'special products service'. The close cooperation between the Technical Sales Department and the Research and Development department makes it possible to develop special products according to customer specification. The paint and coatings market is the main playing field of TQC and their agents. TQC is an active member of ISO, NEN, DIN and ASTM. Together with representatives from other major market players TQC tries to assist in keeping the paint related standards up to date, relevant and objective. Mr Nico Frankhuizen for example is chairman of the Dutch ISO-Paint and Varnishes group (NEN).
Contact : Nico Frankhuizen
website : www.tqc.eu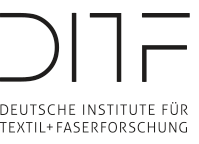 DITF (German Institute of Textile and Fiber Research) forms the largest textile research center in Europe with more than 300 scientific and technical staff. As the world's only textile research facility and covering an area of more than 25000m2, the DIFT work right across the textile production and value chains. Since 1921, DITF have been across all the major fields within textiles. DIFT is among the leading research institutions worldwide.
Contact : Mareille Friedrich
website www.ditf.de/en/